NordVPN Review
NordVPN, all things considered, is a very good service that gives its users a variety of features to make the experience better. While they certainly could use some improvement, what they offer right now adds plenty of value for their money.
NordVPN
Pros
Cons
·         Double VPN
·         Not very fast in Malaysia
·         Over 5000 servers in 59 countries
·         OpenVPN configuration can be difficult for new comers
·         Great security
·         Slow server connections
·         Can connect up to 6 different devices at once
Introduction
Using the internet is incredibly fun, but it is also a security hazard. Your personal information is always at risk from companies trying to sell you goods, or hackers looking to exploit you. Luckily, you can choose from a wide range of VPNs that can help keep you safe.
Among this wide range of VPNs, one of the most popular ones to catch your ear is NordVPN. So if you are looking to get a new VPN, then you should definitely give one of the most highly acclaimed VPNs a shot. But before you settle on a VPN, there are a few things that you should consider first.
Things to Consider before Using a VPN
Using a VPN is always easy. All you have to do is choose your server location and then press a button to connect there. While using one isn't hard, choosing one can be difficult because of the different things that you have to consider. These include:
Logging policies of the service provider
Does it have a Kill switch or not?
How fast is it?
Does it offer good encryption protocols?
Does it have a wide range of servers?
How is their customer support?
Does the company have a good track record?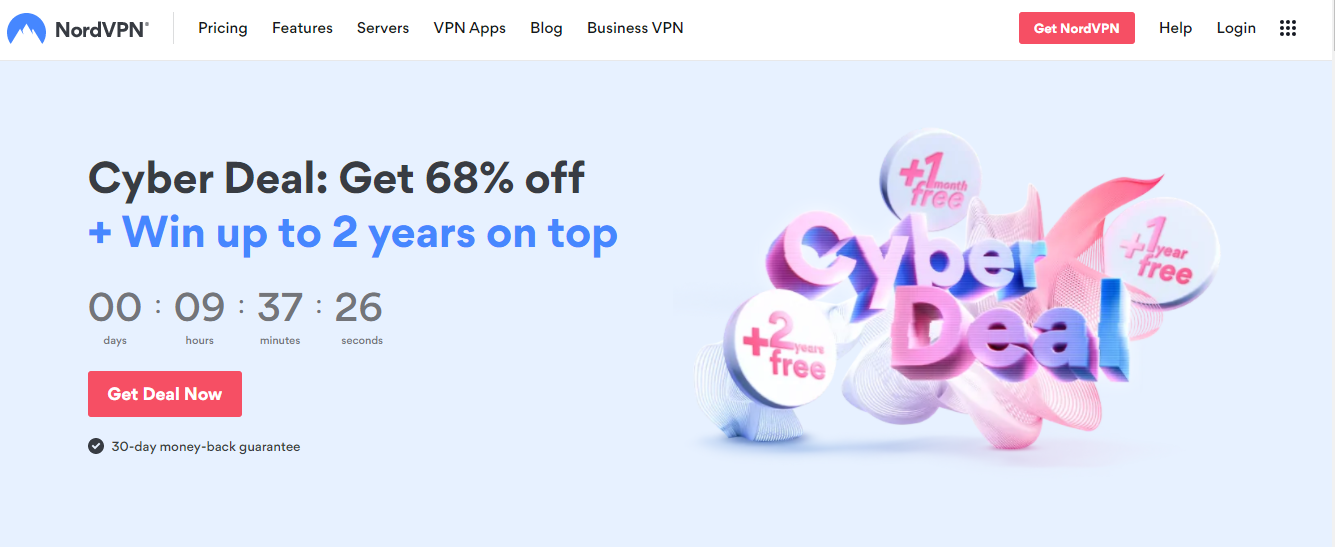 Reviewing NordVPN
·         Top Features of NordVPN
NordVPN offers various features to its users across all platforms. From industry standards to their own unique features, their collection is quite diverse. One of their top features includes the addition of a kill switch. A kill switch essentially stops your connection to the internet if your VPN disconnects. Therefore, your security will remain safe as you continue to browse the internet.
Another great feature that NordVPN offers is the inclusion of a map to help choose server locations. By visualizing their different servers throughout the world, you can choose the one that is right for you. You can even choose the server that you want, within your country of choice.
When using NordVPN you can also connect to two VPN servers at the same time, ensuring that there is ample security. Double VPN diverts your traffic through two different servers to offer more security. Of course, the double VPN connection can also significantly slow down your connection.
·         NordVPN Pricing
Despite being one of the fastest VPNs currently on the market, NordVPN is also one of the cheapest. Their different packages each offer a different price, with the same features. In total they have three different packages for their customers to choose from.
The first package for customers to choose is the monthly package. The monthly package sports a price tag of $11.95. While it is pretty expensive, it is still cheaper than other VPNs. Conversely, customers can also choose the yearly package, which is only $4.92. You can pay for this monthly or in a lump sum.
Finally there is the two year plan, which is also their cheapest plan. Users of this plan will only have to pay $3.71 every month for two years. Of course, customers can also choose to pay the entire amount of $89 together. All of these packages offer a wide range of flexibility for every type of user.
·         Why You Should Consider NordVPN
There are many reasons why you should consider NordVPN as your VPN of choice. Apart from its price and good value for money, its distinct features also make for a great product.
NordVPN sports over 5,000 different servers in more than 59 countries. With the help of these servers, you can choose which one you would like to connect to within the same country. All of this is even easier through the use of the NordVPN server map.
The wide range of server options at the users' disposal also makes NordVPn very fast. Thanks to over 5000 server locations, you can choose any one that you want for the fastest connection.
NordVPN also allows you to connect to up to six different devices at the same time. Therefore, you can use a single NordVPN account to connect to various devices at the same time. Moreover, even your family can use the it through your account.
FAQs
1.     What is the NordVPN return policy?
NordVPN has a very simple return policy: if you don't like it you can refund the package. You can do this for every package within 30 days; no questions asked.
2.     How to Change My Registration Email Address?
To change your email address, you will need to fill a request form and send it over to the customer support email.
Final Verdict
NordVPN, all things considered, is a very good service that gives its users a variety of features to make the experience better. While they certainly could use some improvement, what they offer right now adds plenty of value for their money.
NordVPN
Pros
Cons
·         Double VPN
·         Not very fast in Malaysia
·         Over 5000 servers in 59 countries
·         OpenVPN configuration can be difficult for new comers
·         Great security
·         Slow server connections
·         Can connect up to 6 different devices at once