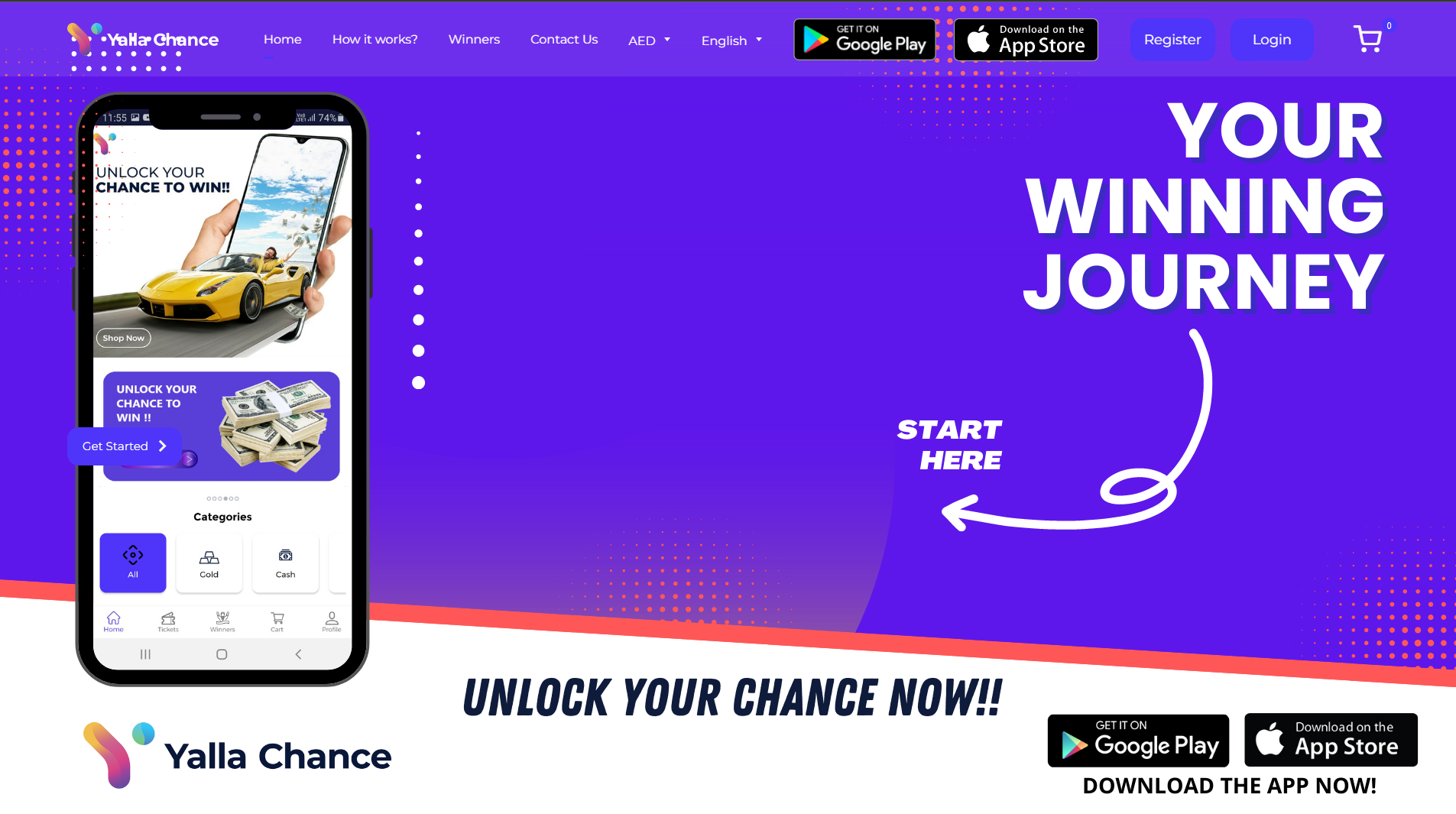 Yalla Chance Review
Yalla Chance (https://yallachance.com/) is a new e-commerce shop that also give you the opportunity to win great prizes!
A savvy internet user knows that there is an endless supply of good deals when you engage with online businesses. Retailers that push their products using e-Commerce technology often have something interesting to offer. Yalla Chance is a unique company that focuses on delivering a stellar shopping experience while giving you a chance to win luxurious items as prizes for participation in the community that wants to expand the boundaries of how we should purchase various goods from online stores.
A large collection of gift items
Let's face it, we spend more time trying to come up with a good gift than we do when choosing something for ourselves. We know what we want and do not need to contemplate for hours whether a thing that we are getting for ourselves will meet our expectations. We simply desire something and get it.
However, selecting a good gift for a friend or a relative can be a challenge. In many cases, a high-quality souvenir is more than enough. It is a neutral gift that does not have any connotations or meaning attached to it.
Yalla Chance offers a rich catalog of unique gifts and curios from which you can choose something that will work perfectly as a present for your loved one. The selection is quite good on its own. Still, it comes with a twist — whenever you buy something, you automatically enter a raffle where you can win a high-end technological gadget or other luxurious items.
Get your hands on iPhones and even cars!
The raffle is conducted using random number generation without any biases. The process is transparent and does not have any hidden conditions or terms. It is a very straightforward system:
You buy something that you want.

You receive points and tickets.

You wait until the results are announced.
The company conducts raffles quite regularly. Every month, several winners are announced, and can collect their items from the headquarters of the company. iPhone 14 Pro, Macbook Air, and a variety of different other high-value prizes are waiting for you at the end of every week or month.
On rare occasions, the company also throws in a really big prize, something life-changing. For example, you can win a mid-range car or a certificate on a week-long getaway in Dubai. These incredibly expensive offerings are usually limited but have an undeniable appeal.
Participating is simple
The mobile application by Yalla Chance is a very user-friendly app that will guide you through all the necessary steps toward winning something good. First and foremost, you will be offered to look at the catalog with various promoted items. Among them, you will find high-end gifts, unique souvenirs, and more. Something that will make a great present.
The next step is receiving tickets and cash for in-app purchases. While the vast majority of prizes are luxury items and hi-tech devices, some are denominated in cash allowing you to either continue shopping for free or spend them on tickets.
All active tickets, promotions, and cash prizes are available on your account management page where you can also edit your personal information, choose preferred delivery methods, and select payment options.
You will receive notifications when you win
The mobile app explodes with notifications when you become a winner. While getting the big prize happens on a whim of chance, you can win smaller prizes and still feel rewarded for using this e-Commerce application over many others that offer a similar shopping experience, but without the added benefit of winning something tangible.
Turn on your notifications and check your e-mail regularly. If you add your phone number, you can receive an SMS notification as well.
Conclusion
Yalla Chance is a revolutionary online shopping experience that changes the way we buy gifts and choose the next purchase. It is a way to win incredibly valuable items without much trouble!